To drink in Ugandan culture means to visit one of its many splendid national parks and gaze at its glorious wildlife. Home to Africa's tallest mountain range, largest lake, and longest river, Uganda is admirable on paper alone. Activities vary from hiking to mountain climbing to nature walks to rafting the Nile river, all of which are sure to be exhilarating experiences. Also common are trekking with mountain gorillas in one of the many national parks pervading Uganda's luscious landscape, and viewing tree-climbing lions seeking shade in the afternoon heat. As one of the safest destinations in Africa, Uganda offers a diverse culture, flora, and fauna you certainly don't want to miss out on.
Bwindi Impenetrable National Park
Murchison Falls
Queen Elizabeth National park
Kibale National Park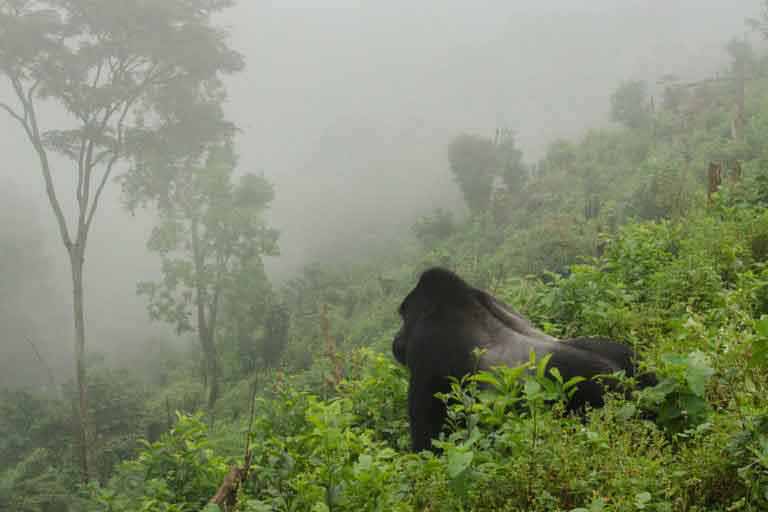 Bwindi Impenetrable Forest
Bwindi Impenetrable National Park became an official national park in 1991, but its biologically diverse and stunning rainforest dates back 25,000 years. Its primary attraction is the Mubare gorilla group, nine of which are habituated for tourism. Neighboring towns of Buhoma and Nkuringo offer upscale lodging, restaurants, craft huts, and guiding services.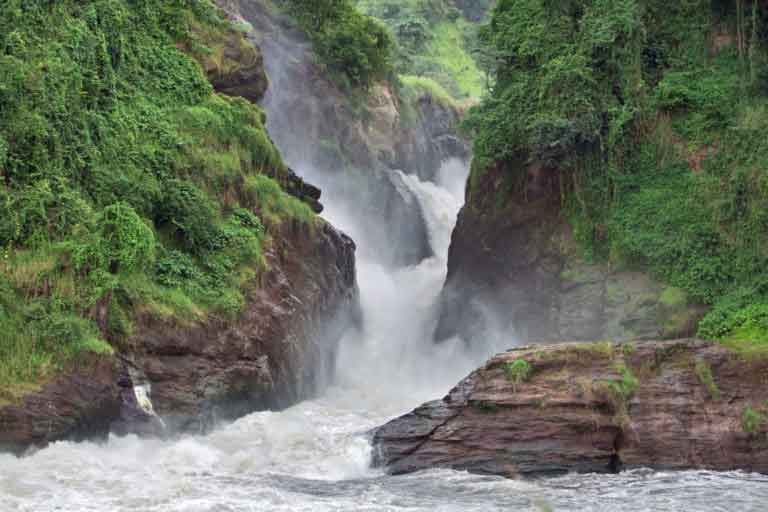 Murchison Falls National Park
The White Nile River intensely plows through the top of Murchison Falls and plunges a spectacular 141 feet into the water below, known as the "Devil's Cauldron". This waterfall is one of many highlights in Uganda's most popular nature reserve.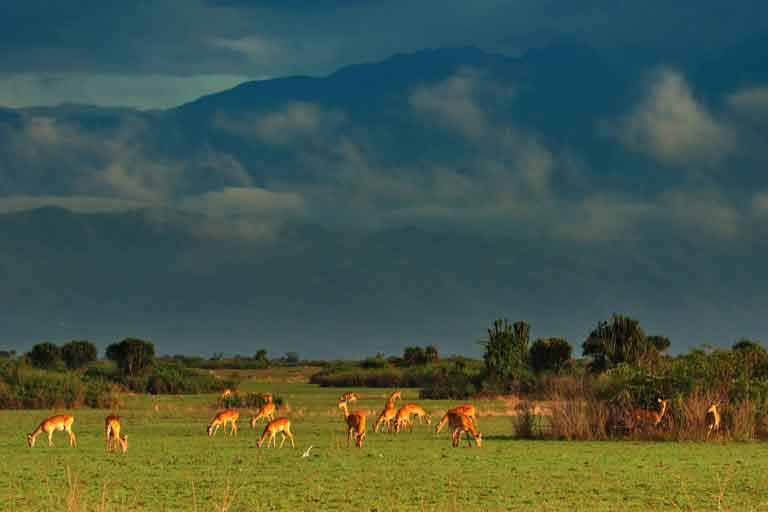 Queen Elizabeth National Park
Uganda's most visited national park, Queen Elizabeth National Park extends from Lake George to Lake Edward and is known for its wildlife. While over 95 mammal species and 500 bird species populate the park, notable varieties include the African buffalo, Ugandan kob, Nile crocodile and African bush elephant and leopard.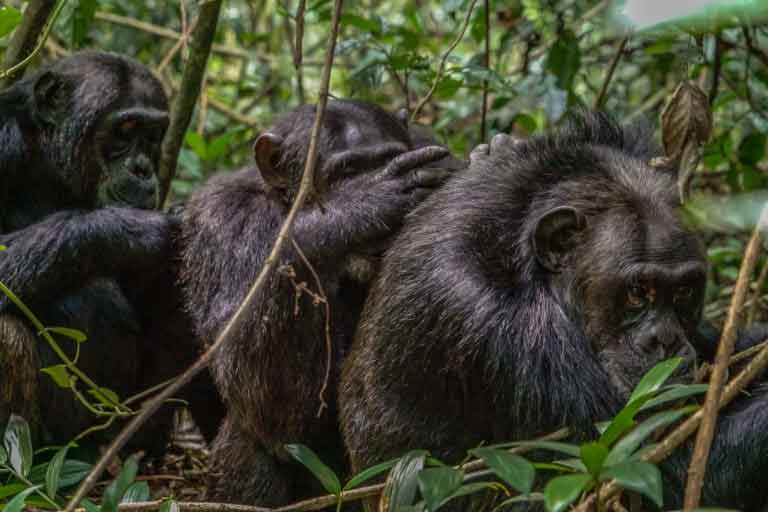 Kibale Forest National Park
Dense with tropical terrain expanding across 795 square kilometers, various primates reside in this rainforest located in western Uganda. Should you have it in your budget, gorilla-tracking is a common activity when visiting Kibale National Park, with an equally worthy substitute being a visit to the five habituated groups chimpanzees found in the park.
"Dubbed 'the pearl of Africa' by Sir Winston Churchill, Uganda is one of the continent's most beautiful and welcoming countries. This tiny landlocked East African nation possesses a staggering wealth of natural assets: foremost amongst these are the world-renowned primate safaris through the verdant rainforests of southwest Uganda, which lure intrepid visitors with the promise of unforgettable encounters with habituated families of critically endangered mountain gorillas and opportunities to trek in search of our closest living relatives, chimpanzees. With Kibale Forest boasting the highest primate density in the world and Bwindi home to half of the world's remaining mountain gorillas, Uganda is a modern-day mecca for primate-lovers."
"I spent a month travelling around Uganda with a self-drive, expedition-prepared Landcruiser and visited almost every national park in the country. Uganda was a revelation! I had not expected such a richness of wildlife or such great concentration. Uganda has everything that her more famous neighbour Kenya has...plus such once-in-a-lifetime sightings as gorillas and chimpanzees. Queen Elizabeth National Park and Murchison Falls are justifiably the country's biggest drawcards but if you have time head for Kidepo Valley National Park (in the far north, bordering Sudan). I hesitate to make such a rash statement (with so much of Africa offering so much incredible safari potential...and with so much of it that I am still to see) but if I was pushed into a vote I would say that Kidepo is probably the most stunning national park in all Africa!"
"Uganda's biggest attraction is mountain gorilla tracking. Seeing these gentle giants has been one of my best wildlife experiences ever. With Congo being unstable, Rwanda is the only other country where this is offered. Aside from gorillas, the forests of Uganda are a good place for seeing a wide variety of primates including the charismatic chimpanzees. Many tourists pop over to Uganda for a quick gorilla visit after their Kenya or Tanzania safari, but Uganda is a worthwhile savanna safari destination in its own right. Both Queen Elizabeth and Murchison Falls national parks offer good sightings of lions, elephants, buffalo and other savannah wildlife."
The itineraries below are just a few examples of the incredible trips our travel designers could plan for you. All trips are custom-made to your needs and preferences. Speak to a travel consultant today to start planning your dream vacation.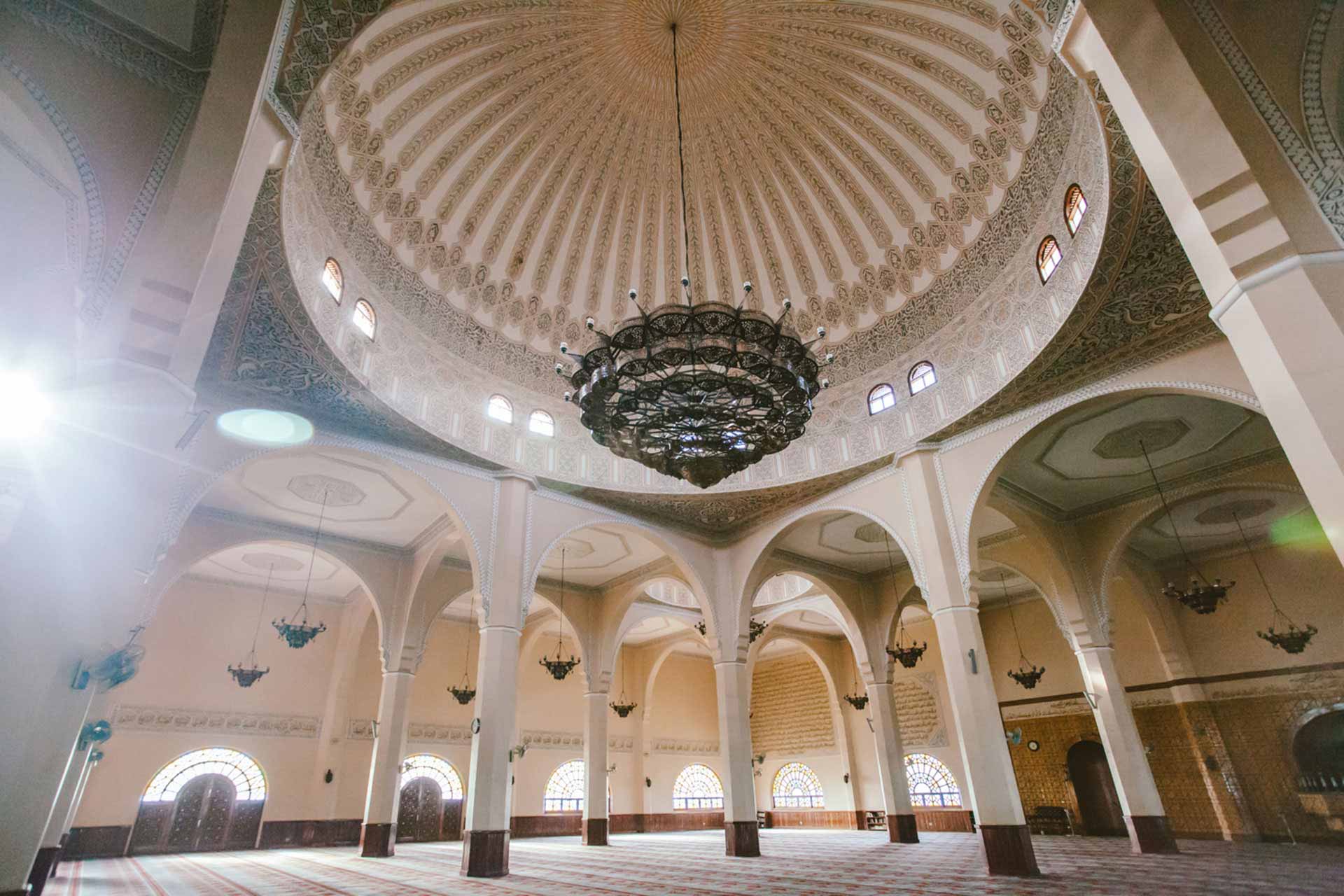 Addis Ababa -1 Day
Gondar-1 Day
Kampala-2 Days
Murchison Falls-3 Days
Lake Bunyonyi-3 Days
Bwindi-1 Day
Queen Elizabeth National Park-2 Days
Kibale National Park-2 Days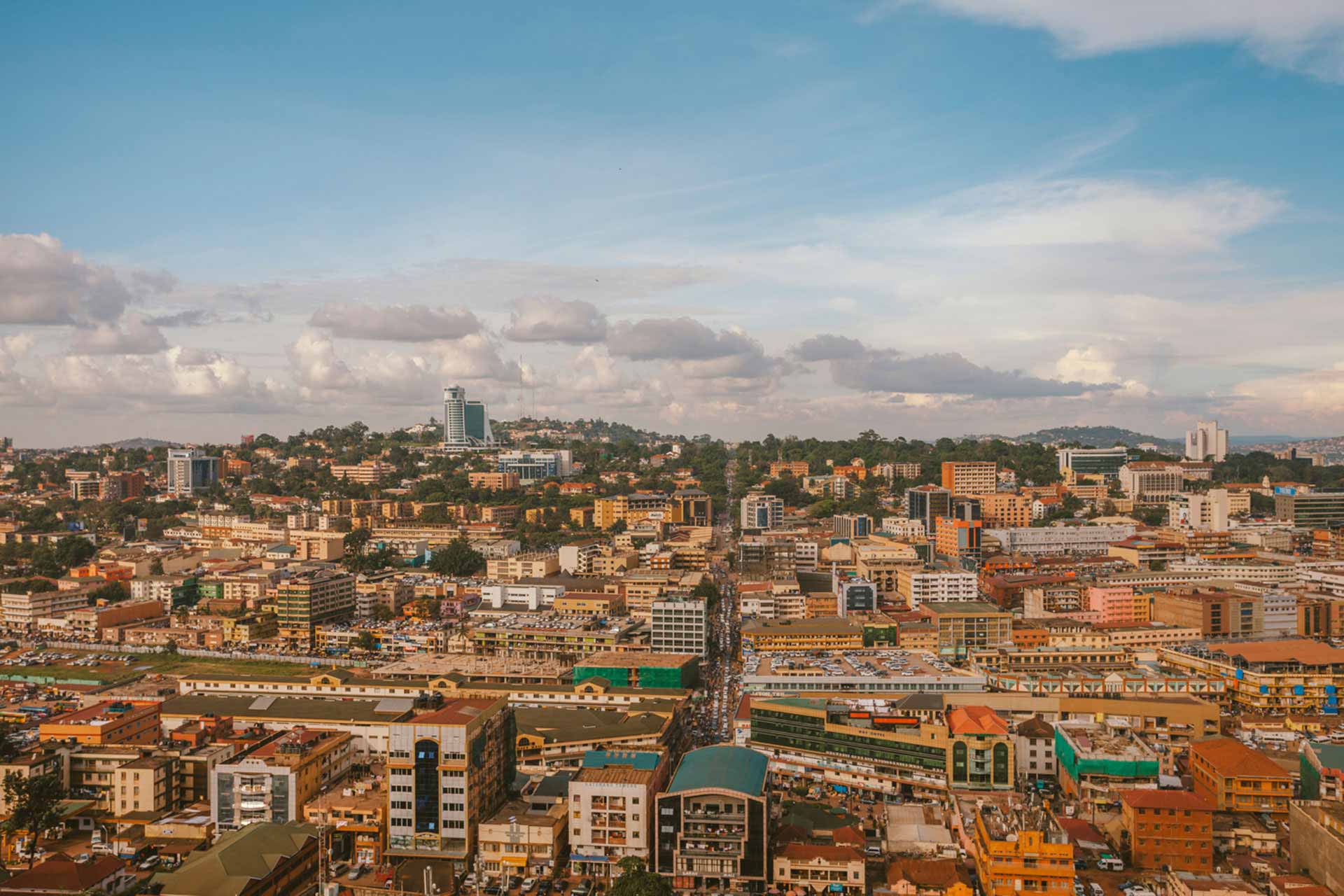 Addis Ababa -1 Day
Lalibela-1 Day
Siemen Mountain National Park – 2 Days
Bwindi – 1 Day
Murchison Falls – 3 Days
Queen Elizabeth National park – 2 Days
Kibale National Park – 2 Days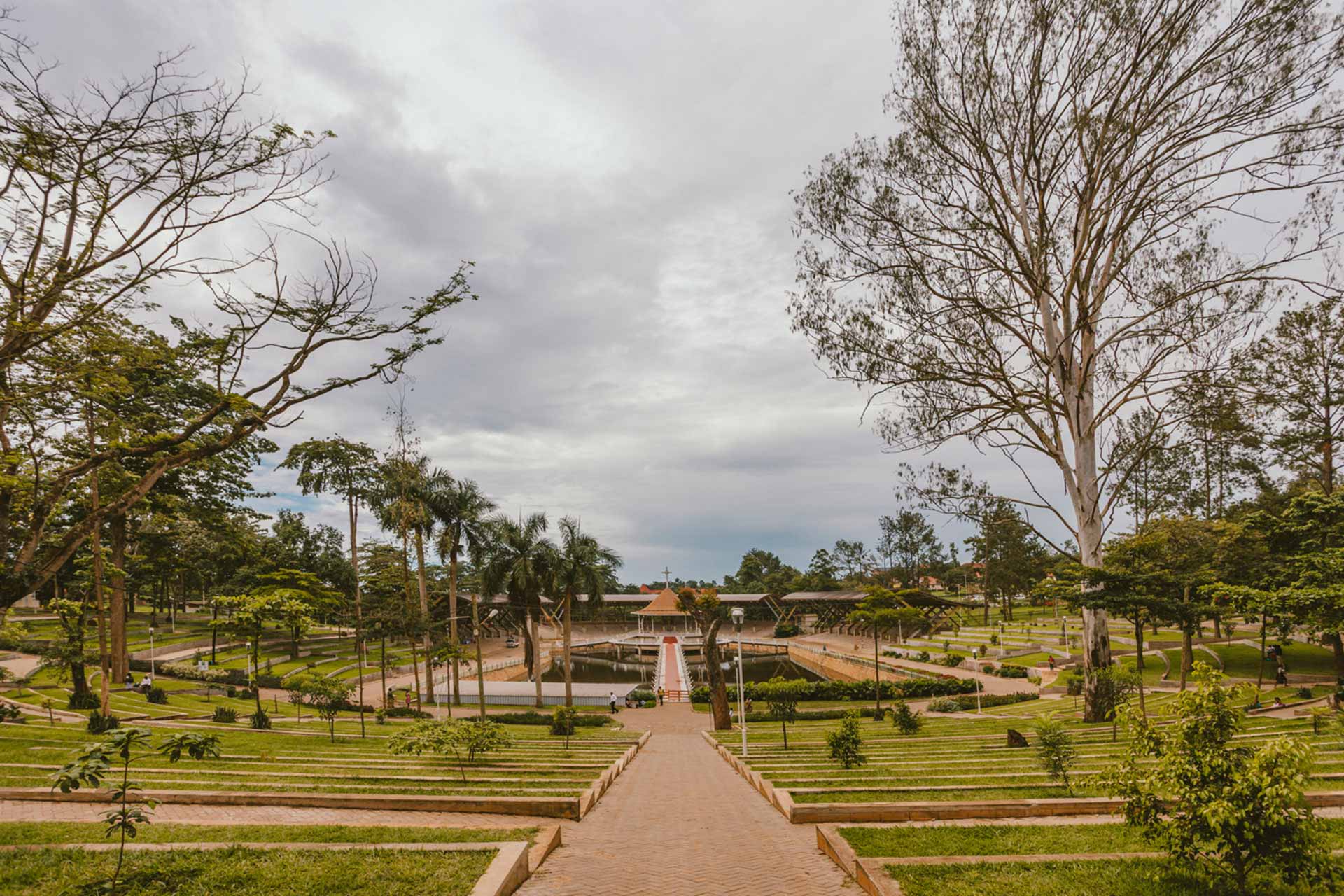 Addis Ababa -1 Day
Axum-1 Day
Turmi – 1 Day
Jinka – 1 Day
Mursi Village – 1 Day
Konso – 1 Day
Bwindi – 2 Days
Murchison Falls – 2 Days