Blissful Beaches, Wondrous Wildlife
Tanzania is the prime vantage point for viewing what's known as the "Big Five": elephants, lions, leopards, buffalo, and rhinoceros. It is also home to Kilimanjaro National Park and Africa's highest mountain. As if that weren't enough, Tanzania also prides itself on the sensational tropical islands of Zanzibar, blissful tourist experience and a prominent whale shark population. If you are looking to dip your toes in the local food scene, you'll find yourself tasting the likes of rice, porridge, grilled meat, marinated beef, fish and bananas. Amazingly, over 130 languages are spoken in Tanzania, but English and Swahili are the official languages, accommodating to tourists who find themselves in this small but magical country. If you opt to climb Mount Kilimanjaro, you will not only delight in a physical challenge but be amongst some of the world's most extraordinary mountaintops.
Serengeti National Park
Zanzibar Archipelago
Ngorongoro Crater
Mount Kilimanjaro.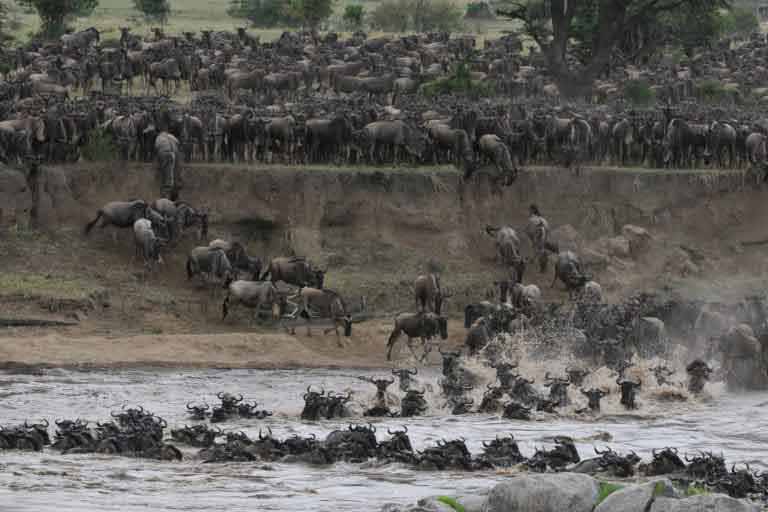 Established in northern Tanzania, tourists are in for a treat when visiting Serengeti National Park, known for its massive migration of 1.5 million wildebeest and 250,000 zebra each year. Grab your popcorn and witness this magnificent display of wildlife in action.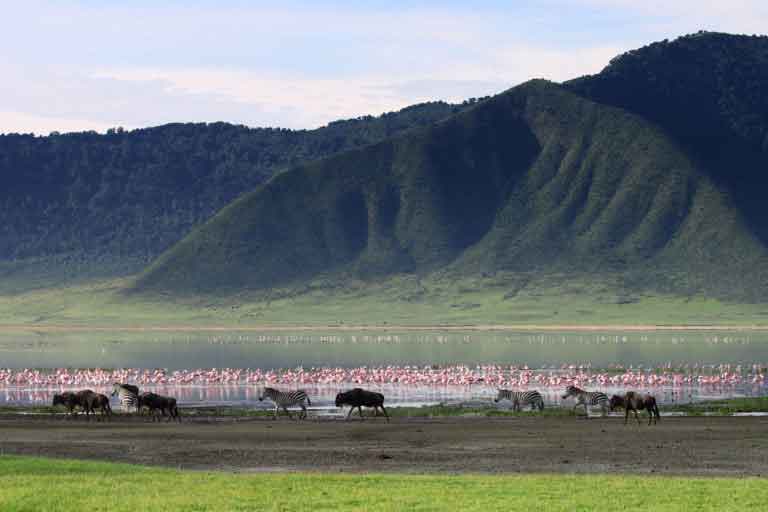 The focal point of the Ngorongoro Conservation Area, the Ngorongoro Crater is a protected area and World Heritage Site. The crater is a large volcanic caldera and got its name for the cowbell-like it makes.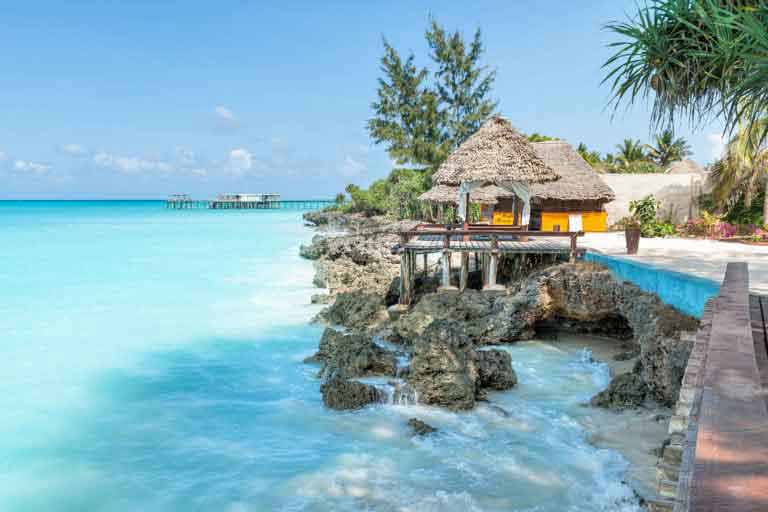 A unique overlap of Africa, Arabia, and the Indian Ocean, the Zanzibar Archipelago is nicknamed the "Spice Islands" for the fields of rice and clove plantations that dot the hillside. Prominent with idyllic beaches, fishing boats setting sail in the distance, and water activities aplenty, Zanzibar offers a rich and unique cultural experience.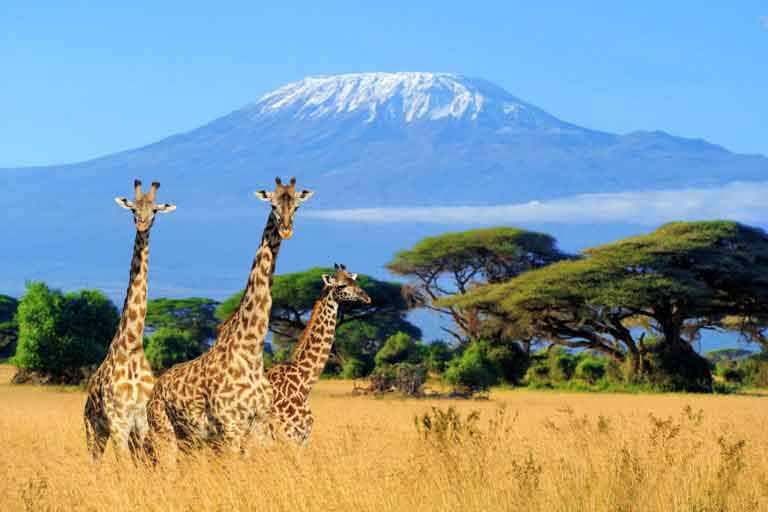 Resting at an impressive 16,100 feet, Mount Kilimanjaro is a dormant volcano and the tallest in Africa, making it a prime destination for climbers worldwide. Two-thirds of the three main volcanic cones are extinct, while the third remains dormant and could erupt at any time. Of the many admirable features it boasts, Mount Kilimanjaro features lush rainforest, alpine meadows, and lunar landscapes.
"Tanzania is home to Serengeti National Park and Ngorongoro Crater; and this fact alone makes a solid case for declaring it Africa's best safari country. But, of course, there's much more that just these two places. Most visitors stick to the famed Northern Circuit – and why not? Besides the aforementioned destinations, with their unbelievable density of Big Five species and sublime beauty, this amazing region around the gateway city of Arusha also includes Tarangire (huge dry season herds) and Lake Manyara (flamingos, tree-climbing lions and Rift Valley scenery) national parks which are awesome in their own right."
"With its abundant wildlife, excellent species diversity and evocative acacia- and baobab-studded landscapes, Tanzania is one of Africa's most rewarding safari destinations. Most of the country's main parks are easily accessible via paved roads or regular flights, and have a good range of facilities. The political situation is generally stable and Tanzanians have a well-deserved reputation for the warm welcome they extend to visitors."
"For me, Tanzania is a country of two halves. Both hemispheres have been richly endowed with natural beauty and plentiful wildlife, but there are some big differences when it comes to the type of safari experience you're looking for."
The itineraries below are just a few examples of the incredible trips our travel designers could plan for you. All trips are custom-made to your needs and preferences. Speak to a travel consultant today to start planning your dream vacation.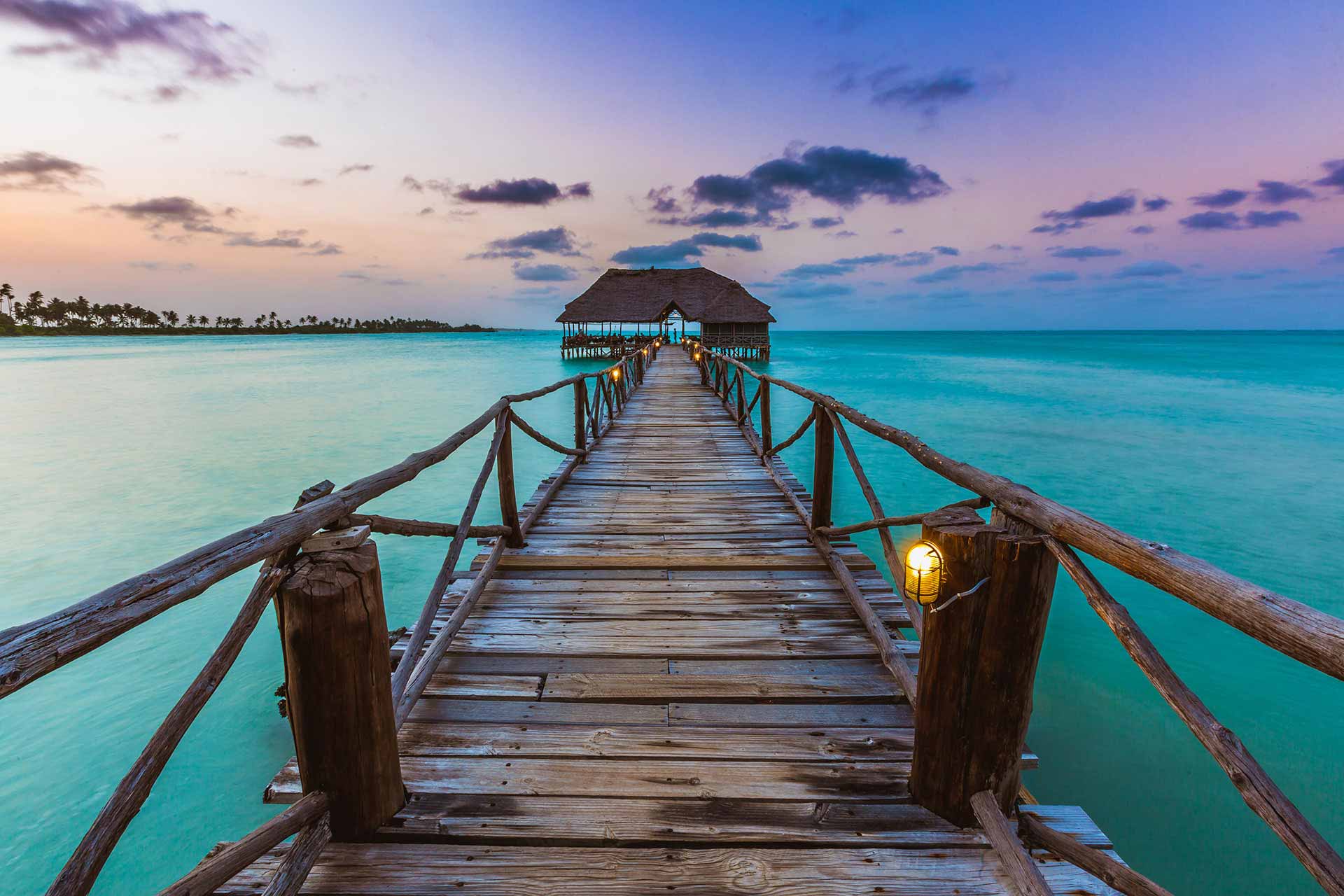 Addis Ababa -1 Day
Gondar-1 Day
Arusha – 1 days
Serengeti – 3 days
Ngorongoro Crater – 2 Days
Grumeti – 3 Days
Maasai Mara – 3 Days
Nairobi – 1 Day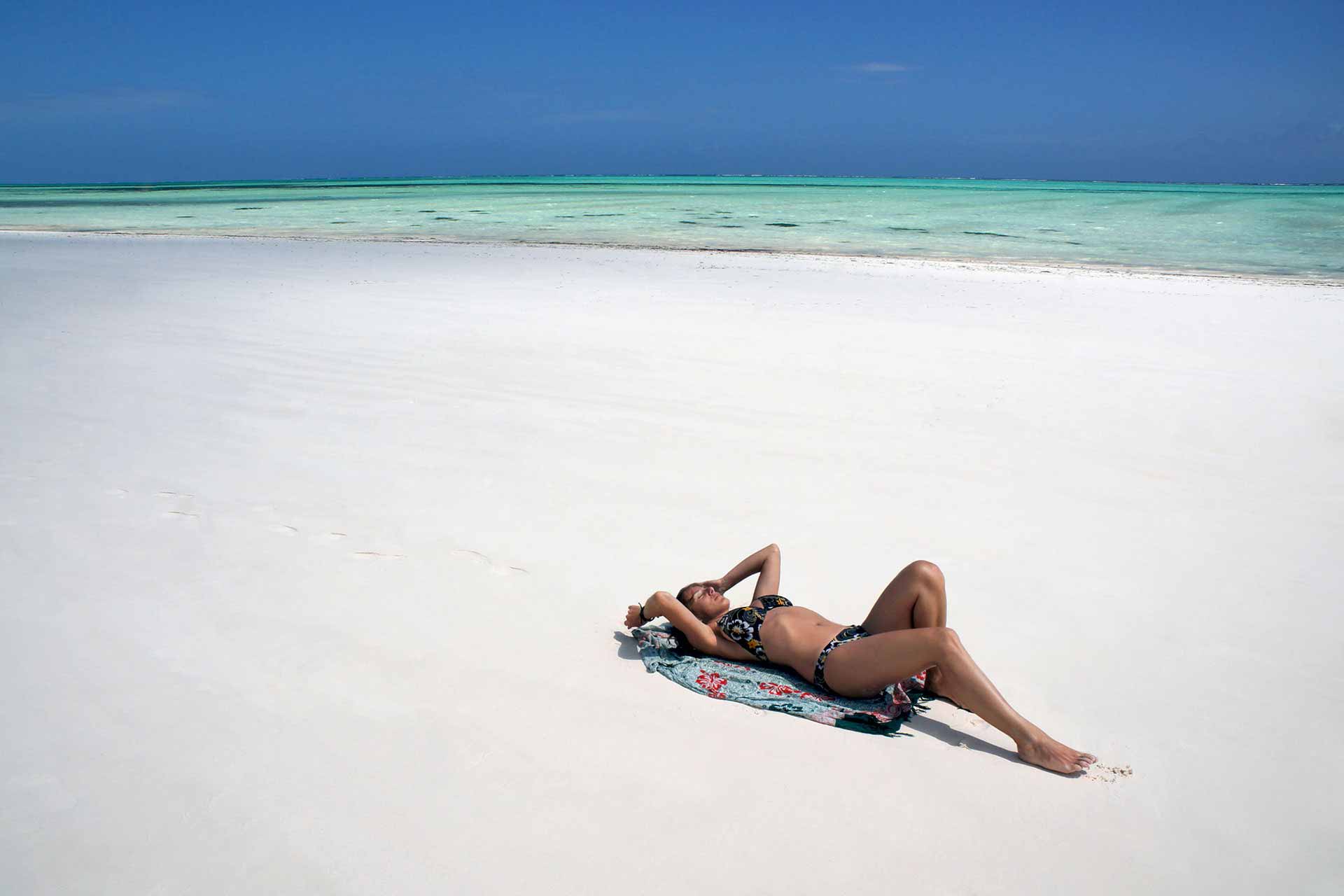 Addis Ababa -1 Day
Lalibela-1 Day
Siemen Mountain National Park – 2 Days
Maasai Mara – 3 Days
Serengeti – 3 Days
Zanzibar – 4 Days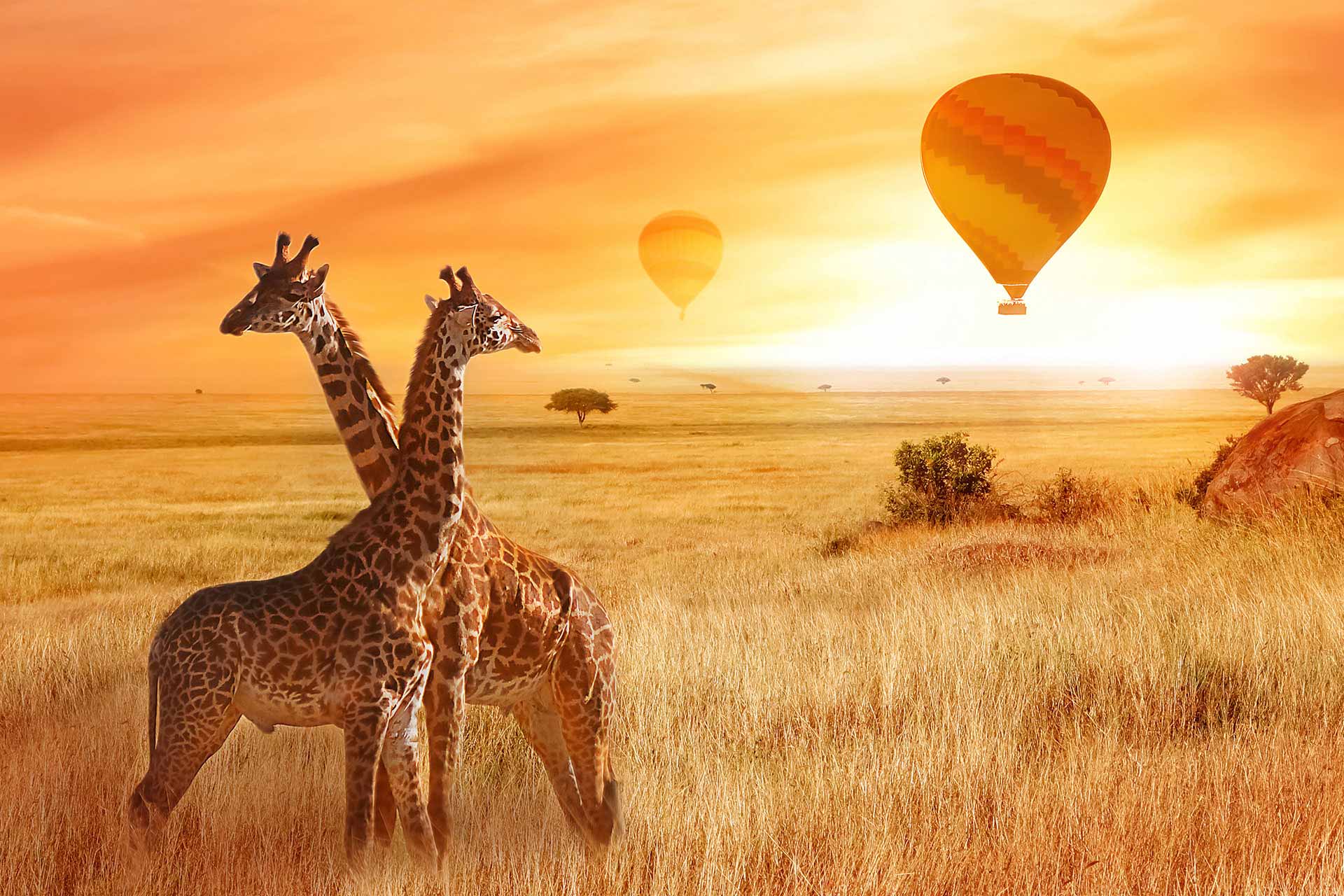 Addis Ababa -1 Day
Axum-1 Day
Turmi – 1 Day
Jinka – 1 Day
Mursi Village – 1 Day
Konso – 1 Day
Arusha – 1 Day
Serengeti – 3 Days
Ngorongoro Crater – 2 Days
Mount Kilimanjaro – 4 Days